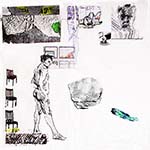 Studio Happenings 2014–2016


Other Studio Pages:
2004 (Aug-Dec) | 2005 (Jan-May) | 2005 (May-Aug| 2005 (Aug-Dec) | 2006 (Jan-Apr) | 2006 (May-Dec) |
2007 (Jan-Aug) | 2007 (Aug-Dec) | 2008 | 2009 | 2010 | 2011-2012 | 2013 | 2014-16 | 2017 | 2018 | 2019

---
1/1/2014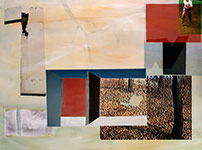 Finished Chutes and Ladders, computer
This includes a reprise of an old painting (Blue Corner, 1968), a visual thought while listening to a curator talk, a piece of "real life," and some very recent artworks. What finished it for me was the boy running, running IN.
1/3/2014
Working on Tuition. Started with accidental and intentional marks on 56x50 in. canvas. After some colorexperimentation on the computer, I decided to paint it complementary, since that is the price we pay and my intuition of the way the world works.
1/31/2014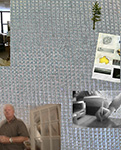 Finished Thought of a Thought, archival computer print Started with studio window, art image modified from printout of images I might use (with cut-out to reveal light) and tree. Something to do with seeing and trying to make what's true even though I perceive only a bit. "If you're going to jump over the dog, jump over the tail" led me to put two images of myself in, work on balance, find and manipulate background that suggest pattern, flow, yet some randomness. This works for me, but may be a bit too dry.
2/14/2014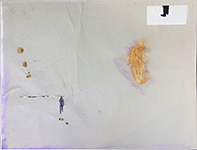 Finished Reveals, pastel and collage on gray charcoal paper, 18 x 24 in First, there was a pastel study for a figure on a painting. Then, some cutting-out of a similar figure for a painting, which left slices in the paper echoing the pastel figure. Suddenly interesting in itself, I started to add and try and splash and slip in a subtle purple border–and there it was, finally. Thought of calling it "Slits" for a while, for the metaphor of cutting through one thing to see another, then "Reveals" worked better since there were more that cut-throughs suggesting further revelations. Adhered it to another piece of gray paper using spray photo mount to preserve the cuts and the border.
2/28/2014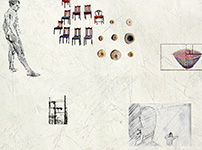 Finished Understanding Is So Difficult, archival computer print (50), 11.5 x 15.5 Important enough to be a solid edition. Like the way brain, theories, and golden rectangle are escaping the page.
4/7/2014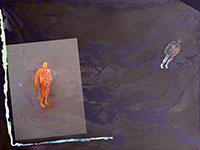 Meditation, archival computer print (50), 12 x 16 in.
Started this 1/27, after looking at some images on the table that had been around and "weathered" as I worked on other paper pieces (Reveals 2/14/2014). Photographed these and a painting through the clear plastic tarp I use because I though the blown out reflections might be interesting. They were not— I went back to this piece from time to time, but couldn't get it right. Finally, I decided to mute the light reflections, and with much manipulation and experimentation, I got the ground colors to contrast just the right amount. A little desaturation of one of the figures, a little repair on some errant spots, and a slight fill on the right angle at the left to hint at earth colors, and it seemed right.
4/20/2014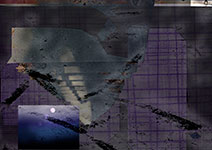 Alternatives, archival computer print (50), 12 x 16 in.
4/25/2014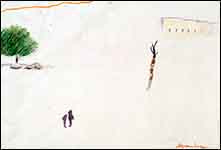 un-Known Knowns and Unknowns, pencil and pastel on paper, 13 x 18 in.
5/14/2014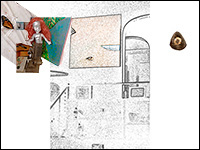 Progression Through(ed.50) archival computer print, 12 x 16 in. or 24 x 32 in.
Saw a snapshot Allen Vandever had taken of objects he was going to use in an installation, and asked permission to use. In looking for things of mine that also touched the same interest (whatever it was), I found three that surprisingly worked. Usually there are five or more, half of which don't work, others have to be added in. Moving and scaling led to the idea of progressions, from the dead butterfly on canvas to the snap, to my stairs with arches and art, to a stone. Time and space, relative to each other. The painting on my wall is Squared, Fleetingly.
5/26/2014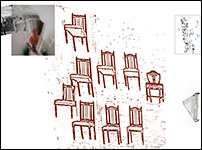 Sites (ed.50) archival computer print, 12 x 16 in. or 24 x 32 in.
Started out as a meditation on points of view. Drifted into how psychological sites lead to art sites, neither one of which is completely knowable.
6/16/2014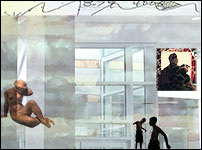 Scribbles (ed.50) archival computer print, 12 x 16 in. or 24 x 32 in.
Clouds, dynamic and ever-changing, geometric attempt at the static, senseless perhaps scribbles, dancing and questioning, and looking, with hints of the dynamics of flow surrounding—all these entered into this piece.
6/25/2014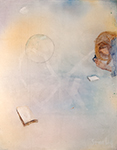 Tuition, acrylic and pastel on canvas, 60 x 48 in. There are several tutelages here, one being the painting instructing me.
6/30/2015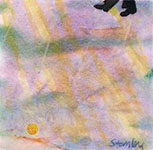 Counterpoints, acrylic and pastel on canvas, 24 x 24 in. Testing to see if there were new directions waiting to dominate, I flooded some color, added in streaks, and waited for inspiration. Added a slight grid of another color counter to the streaks. Thought yellow streaks might form a sun, so did. Thought sun might like some ground. Did that. To counter, added walking legs at top. Did some glazing to modulate color in ground. Added some white to land. Added some pastel strokes to richen and energize legs.
7/1/2014
Softened the colors/strokes of the flow in The Beginnings of Wisdom. Preserved the canvas itself for the man. Will paint a faint white over the top and the window, to leave just a hint of the flow.
7/16/2014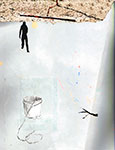 Confessions, archival computer print Combination of sketches, cut out paper, and photo. Transitions was really the theme, but "Confessions" popped into my mind.
7/16/2014

Angles and Other Angles, archival computer print. In looking for interesting stuff to do a new piece, the shadow angles for a shot I had taken in the Michigan City library caught my attention. Reversals, flowers, looking, and the richness of life all entered into the piece.
7/20/2014

Escape, archival computer print, 12 x 12 in. A photo I had taken of Counterpoints (6/25/2014) cast some shadows that suggested imprisonment. Worked that up by adding some things and modifying the feet into two standing figures in shadow.
7/21/2014
Changed my mind about the "window" area in The Beginnings of Wisdom. Printed the window, with half streaked (mimics a flow), and affixed it, with a white "shadow." The musicians I'm going to leave as I blocked them in in conte pencil. I thought maybe this "ghostly" effect was too illustration-like, but decided it was not.
7/26/2014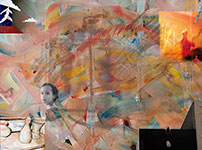 Apprehension, archival computer print. This was a struggle, to bring many things together, things which bubbled to the surface as I started with the young girl's apprehension. Order and chaos was the ground, sections of two paintings. The other parts included the poetic, loss, real world objects (a painting from Norbert Marszalek), the spirit of striding into
7/30/2014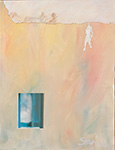 Finished The Beginnings of Wisdom, acrylic, colored pencil, and collage, 24 x 18 in. ( 6/30/2014,7/21/2014)
( 6/30/2014,7/21/2014) Somewhat new treatment of elements: (musicians sketched in with colored pencil looked so good that I just intensified them a bit rather than painting them), the figure is part of the other area than he's in), and streaking in part of the computer-generated image of a window. Each interested me in a way.
8/1/2014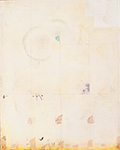 Finished From Here To Eternity, oil on board, 25 x 20 in. stained.
Into the various sections went a living tree, window, and other objects difficult to identify.
8/6/2014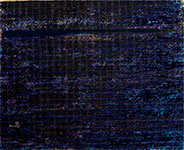 After working several days on studies for a piece to be called Wind, Sand, and Stars, I quitted it. It is just over-thought. Perhaps because I started out with a tight idea: a small biplane flying in from the left, over a desert, as Antoine de St. Exupery experienced. The book had come up in discussion, and, realizing it was a favorite of mine, I decided to visually portray the mystical experience of technology and nature. Saw a piece of a friend's with a great field of brushed ochre/yellow/oranges, and visualized it as a desert. Then visualized my signature "stroke/landscape" as a reference point. Then visualized the darkness in which St. Exupery flew as overlapping the landmarking stroke and the desert. Finally, last night as I was working on it, I realized the soulless feeling of something too thought out. Now, I'm waiting and actively looking for the next inspirational "hook."
8/8/2014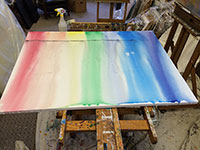 Worked up a sweat, keeping seven different washes loose and yet under control on a 36 x x 48 canvas. After discarding Wind, Sand, and Stars ideas, i tried to distill what was really essential. The mark, the horizontal, broken stroke that is so metaphorical. What then? Light. Without light we see nothing. At some point in thinking, I got the idea to make a charcoal mark nearly across the top (not finished off), and wash the spectrum through it, letting what happens beneath the mark just BE. Now, I've done that, but not without much fast walking, to control the washes, to remix a color that, pre-mixed, did not fit into the work. Into it so much that I didn't notice the knee re-aggravation and back pain until after I stopped. May call the piece Timeline.
9/2/2014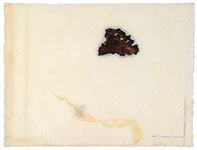 Meditation on Thinking, paper, pastels, iron, epoxy, 20 x 25 in. A scrap of rusted metal offsets the delicate tracery of made beauty below it, and the attempt at rationality in the geometric corner lower right. All is presented on paper that itself has sustained damage on one side.
9/21/2014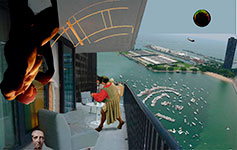 Landscape with the Fall of Bowie, archival computer print, 12 x 16 in. or 24 x 32 in. Big, big exhibition at the Museum of Contemporary Art in Chicago. Brueghel's Landscape with the Fall of Icarus came to mind. Bowie's splash exists alongside the tracks of muons, Michelangelo's David, and some other things. The splash area is called "The Playpen," where partiers take their boats.
9/26/2014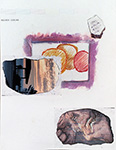 It's So Complicated, paper, collage, ink, pastel, 11 x 8.5 in.
Saw a piece of paper with a history: test print of rock, test print of rock cut out, nozzle test from printer. Saw nearby a test print for mug design for Beverly Shores, a panoramic sunset. Ideas popped: let sunset and shelter peek through rock cutout, sideways; draw still life, "frame" it; draw fragment with writing on it. Who knows what all this means, but the unconsciousness of it, with only minor concern for composition is a good seed.
9/30/2014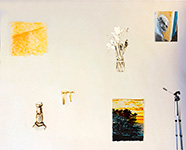 Over My Shoulder, archival computer print, 12 x 16 in. or 24 x 32 in.
Started out from digital image of a work in progress (Follow Through, 10/6/2014 )
10/5/2014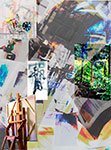 Beginnings, archival computer print, 16 x 12 or 32 x 24 in. Saw my easel in this light as I was working in studio. Took pic, and the idea evolved from there. Light to dark, birth to death.
10/6/2014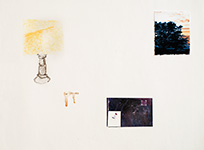 Follow Through, paper collage, ink pastel, 11 x 14 in.
10/11/2014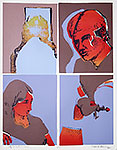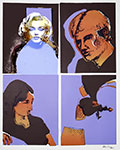 Marilyn As Seen, archival ink on paper, 30 x 24 in. Seeing yet another artist's rendition of Marilyn Monroe, I wondered what I might do. Skimmed through previous pieces, thought Self Portrait Universe would work well, and had at it. Key was making Marilyn both of and not of the real world.
10/13/2014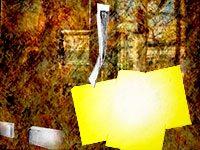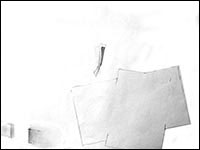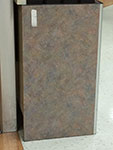 Driving to studio today, saw a fence opening that I'd like to include in a piece. Then, stopping at the pharmacy, saw a twisted conduit that I thought would also be a metaphor for how we perceive the world. Also, there was a display stand with good random marks that I though would be a starting place to juice up the ground that individual phenomena float in. At the studio, started sketching, added some other shapes suggesting various viewpoints, realized would work well as a computer piece, so shot that. After I worked on the sketched piece for a while, started the computer piece, Gateway.
10/14/2014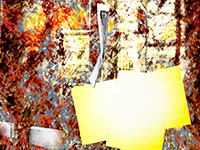 Gateway, archival computer print, 12 x 16 in. or 24 x 32 in. Brought things a bit more together and less saturated to make the field more all-over. (see 10/13/2014 for start)
10/19/2014

Arc of a Life, ink on paper (computer monoprint), 11 x 14 in After a shooting expedition, Michelle Wiser suggested we make a piece based on a shot, and use it as a discussion beginning for the Salon I want to do. This is mine, incorporating the long arc of history and the arc of life with its incredible dynamics.
10/20/2014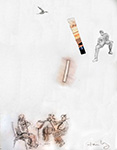 And The Music Goes On, pencil, conte, collage, 14 x 11 in. Started with a blank piece of paper, and saw what emerged. After the top four fell in place, nature, thought, perception, and contemplation, I needed something to show that this was a slurb in the fabric of cosmos, so the musicians popped to mind.
10/27/2014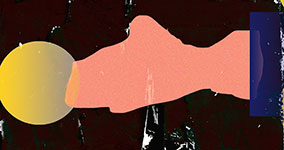 Beginnings, archival computer print, 9.5 x 18 in. Started as a doodle on iPad, went to Photoshop for richening.
11/9/2014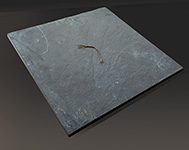 Alpha Omega, slate and copper wire 14 x 14 x .5 in. Sometimes I have fun with the "Conceptual" approach to Art (the Duchamp urinal, the John Cage 4'33" of silence). This, however is not one of those times. Just as things I see lying about become subject for sketches or paintings that are more meaningful than just the objects themselves, so this piece. The copper wire has a beginning and an end, an Alpha and Omega. The slate dwarfs the timeline of the wire, being probably 400 million years old. Yet, it too had a beginning in the mud of the earth and will eventually become just molecules in the universe. Some religions stress an Infinite Being, calling it "The Alpha and Omega," and/or saying that we have eternal souls. Also the colors, textures, and sizes of the wire and slate struck me as lovely contrasts. Finally, I don't know exactly why or how I brought these elements together, but I did it with respect, and not to kid some forms of art.
11/12/2014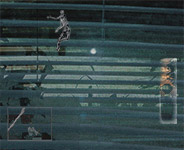 Casting Forth (ed. 50), archival computer print, 12 x 16 in. or 24 x 32 in.
12/3/2014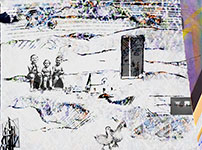 Illustrative Chronology (ed. 50), archival computer print, 12 x 16 in. or 24 x 32 in.

12/15/2014 Looking around the studio, I see over a hundred works, not wanted. It has to be asked: "Are they not good?" Ultimately, the answer is unknowable, depending on time, tastes, and many conditions. Still, most great artists do well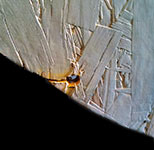 in their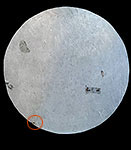 life times. An interesting way of looking at it is how well my ceramics have done, the last of them now about to disappear into a gallery in Michigan City. I have not devoted nearly as much time to ceramics, so the pieces (I'm not referring to utilitarian work) are not as intensely developed as my paintings. Could that be it? Are my paintings so developed that they seem simple to people? The "sun nick" penetration of Time into the edge of Fragments Presently (detail and entire piece right), with the extremely complex composition incorporating space outside the boundary, and with the floating iridescence of each moment—are these not grasped? Are they understood but seen as unimportant?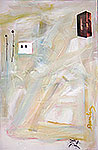 Same with Not Known, also in front of me here. Dualism, life and death, seeing through an apparent boundary, the difference/sameness of a photo of an art viewer versus a painting of him—too simple? Too difficult? Not able to be "read" because…? Even allowing for the randomness of life, it is frustrating to have so much just stored, away from the discourse of the world.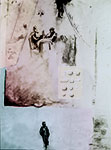 12/27/2014
Struggling with Ventures. The idea started with an old sign I saw, red-orange to yellow, with a separate segment upper left. Made that. Looked for things from my drawings that would work. Seemed okay. Colors became a problem, with many changes, not real satisfaction, and don't know why. Yet.
12/28/2014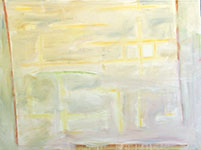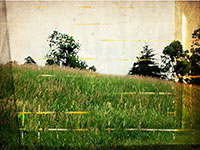 Perfect ending to this year: another problem piece, seeding next year's work. This one is a 36 x 48 acrylic called Traverse. Dropped out most of the recognizable information that was in the study (shown here), then tried to isolate those pieces more is a dynamic field of strokes, which did not work at all. Overall, it looked like a dynamic mix of mush. Two for the future.
2015
1/2/2015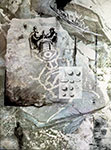 Remember, You Are Light and Unto Light You Will Return, archival computer print, 16 x 12 or 32 x 24 in.
Struggles with color, to get "sunrise," to get upper figures properly visible, to make bottom contrast, yet fit in. S'okay.
REVISED it over time, finishing it 2/8/2015. Lightened some elements, moved the figure at the bottom, intensified the feather, and desaturated some color. Needed more punch.


1/7/2015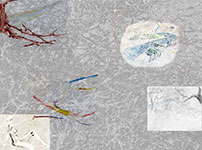 Heraclitus' Companion, archival computer print (ed. 50), 12 x 16 in. or 24 x 32 in. Looking through old drawings, I was attracted to the nude and the tree. Started with them, picked up the study of a ceramic "landscape" I wanted to make. Thought of Heraclitus and whether he might not have had a muse. With adding some "rivers" to the other parts, much juggling of scale and placement, finally got a flow of fragments, giving homage to the thought of "you can never step into the same river twice" and the Unity of Order, this case female and (implied) male (Heraclitus).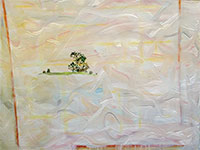 1/14/2015
Added some depth, psychological and artistic, to Transverse (12/28/2014) with trees and curved line/hill.
1/20/2015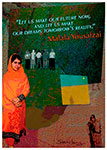 In Recognition of Malala Yousafzai, ink on paper, 70 x 50 cm. This piece, honors the young Pakistani woman who was shot by the Taliban for wanting to get an education, survived, and is campaigning for more women to get a chance to go to school. Being essentially a graphic piece, its "narrative" is obvious. What I enjoyed was using space to give an overview of the sacrifice and the results, and then to send the viewer "off." It will be exhibited at the Ostra Gymnasiet, Skogas, Sweden from August 29 thru October 24, 2015.
2/8/2015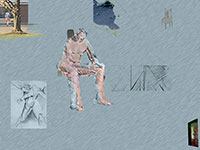 Vision Too (ed. 50) archival computer print 12 x 16 in. or 24 x 32 in.
The pattern on a mitre saw cutting surface looked interesting, resembling the "pyramid" of the artwork Vision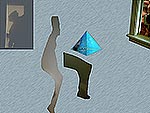 Naratives [right] (an archival computer print from 1996), yet different, a chance to work in a new direction. Loaded up Vision Narratives, searched through sketches and resources for things that resonated more with where I now am. It took many types of "filter" experiments, re-drawing, and reworking because changes in one thing change the feeling and the form quite a bit. Perhaps because the images in this were more personal and psychological. I've had a lot of art-related things going on, contacting possible collectors, doing a work for the "Recognition of Malala Yousafzai" exhibit in Skogas, Sweden, and doing studio small stuff.
3/22/2015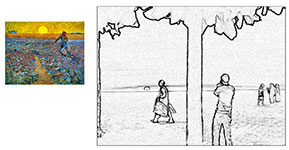 The Reaper Observed--Van Gogh Today, ink on paper, 11 x 14 in. Finished "The Reaper Observed--Van Gogh Today." Dialog with his 19th century expressionism, in which the individual, observation and point of view, emotion, Time and Space are shown in composition and technique.
3/28/2015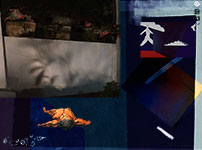 Passages Hints, archival computer print (ed. 50), 12 x 16 in. or 24 x 32 in.
A wall of shadows with flowers on top of it, seen in Puerto Vallarta, was the starting point. Light and Dark, beginning and end, surface and depth developed as I found paintings that "fit." Lots of subtle color alteration, layering for show-through effects.
4/15/2015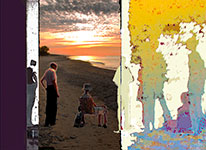 Sunset Different Shores 1/50, archival computer print 16 x 22 in.
Created by invitation for for "Sunset Seven Ways" exhibit, Depot, 6/12/2015. This is a reworking of Sunset Viscera, making the sunset viewing couple a fulcrum between darkness and light. The couple themselves float in light, a hint that this piece is not about a specific instance.
4/15/2015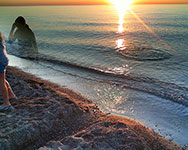 Girl and Ripples, archival computer print 1/100, 12 x 15 in.
Created by invitation for for "Sunset Seven Ways" exhibit, Depot, 6/12/2015 The essentials of this shot occurred when I set camera to HDR, to get light extremes of ripples and sunset. 5/11/2015 Worked on engagement with randomness and process, Timeline, started 8/8/2014, made study
5/24/2015
From the metaphor of order and randomness of my paper cutter's board came the first step of the newest piece, Spectrums.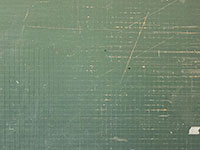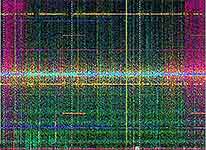 Then, layered on another image with the idea of time, order, change, influences. Worked on these two in Spectrums for most of a day, the central line alone taking at least as long as it takes me to paint a hand.
So far, the piece looks like this: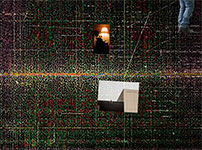 6/5/2015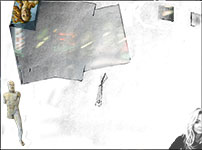 The Chain, archival computer print (ed. 50), 12 x 16 in. or 24 x 32 in.
Started with the photo of the woman, her quizzical acceptance of her world. Looked for things in my world, such as transformation of light, Beauty, culture, attempts to put down something significant via words or art. Juggled the various sizes and overlaps quite a bit. A favorite part is the true and beautiful Botticelli face looking in from another dimension.
6/12/2015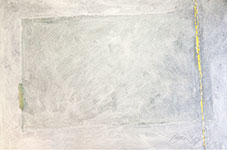 Finished A Small Thing, oil pastel, oil, acrylic, 12 x 17.
Just something started mindless, then seen as a reminder of past style, then just a small thing.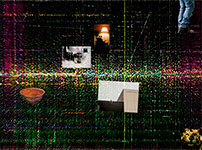 Also finished Spectrums, archival computer print. Toned down the bowl to fit in with the life line. Kicked up the tiger to emphasize the animal in all this. Previously had made the ground and the legs more prominent. Had also added an old painting, which I toned down and integrated with the noise of the ground.
6/15/2015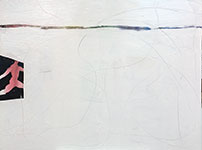 Gave up on the way Timelines was going. Working from the study was more a chore than an experience, and last night I imagined ways of dealing with it. Painting over everything but the charcoal line itself seemed like a good idea, and going vertical. Past that, no path though. Then thought of keeping the walking man at the left, the start of some journey. In the studio, gesso seemed a better idea, for creating a literal and figurative texture. Scumbled edges edged out sharp ones for the charcoal line, and while exercising the gesso onto the painting, its thickness suggested sgraffito, chaotic paths through the unpredictable brushstrokes universe. Got the idea to let a few of the paths lightly enter the walking man window.
Also put another iridescent glaze on Transverse (12/28/2014, 1/14/2015). Getting closer to an evanescence, but not there yet. Wiped out part of the "landscape" and bottom bar of paint drips, to make a third layer of what's real.
6/25/2015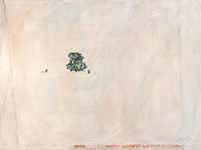 Traverse acrylic 36 x 48 in.
Finished Transverse (12/28/2014, 1/14/2015, 6/15/2015) Brought out the bar at the bottom and the tree a bit, hoping to keep the tension between the ephemeral and the physical. Going to let the surface as is rather than putting on a final glaze. The various reflectivities there fit into the idea.
9/11/2015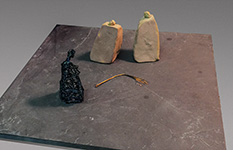 Time and Matter, clay, plastic, copper wire, slate, 8x8x3.5 in. This is a Study, assembled but not fastened down. While thinking of how to use the 3-D drawing pen given me by my son, the general idea popped into mind. The actual use of the pen dictated some changes to my original thought. Actually, I knew the plastic ribbon media would determine what the non-clay being would look like to a degree; but the final figure became more emotional than the original general, contemplative idea. 9/18/2015 Michelle Wiser, archival computer, 12 x 16 in. Michelle gave me a colored pencil piece based on a photo shoot we shared. In making something for her, I included a painting of hers I like very much, a pic I took of her shooting, and a pastel I did of her shooting. Sand and pebbles are the ground, time & space. Some comes through the surface objects.
9/14/2015

Finished painting the mural across from the Beverly Shores Train Station--a reminder that in a hectic day, a thought about nature might give a little calming perspective.
9/18/2015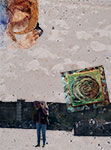 Michelle Wiser, archival computer, 12 x 16 in.
Michelle gave me a colored pencil piece based on a photo shoot we shared. In making something for her, I included a painting of hers I like very much, a pic I took of her shooting, and a pastel I did of her shooting. Sand and pebbles are the ground, time & space. Some comes through the surface objects.
9/19/2015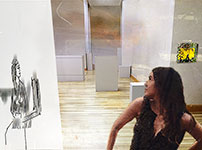 Glance, archival computer print (ed. 50), 12 x 16 in. or 24 x 32 in. The first image that moved me was a hall of sculptures. I knew I wanted the sculptures removed, an idea of possibilities. My sketch followed, with a strange "artwork" across the hall. Then, did the image of the woman looking back smiling, first in black and white, which made the background seem ominous, then in color with some emphasis on expression, which began to bring the idea to fruition, but still seemed a little dry. Adding an abstract computer piece, very subtly, finished it off, giving the hall some more life.

10/4/2015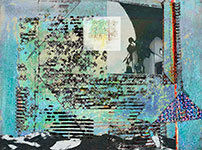 Scenarios, archival computer print (ed. 50), 12 x 16 in. or 24 x 32 in. Some window blinds manipulated, rocks to get over, nature, seeing, and understanding.
10/10/2015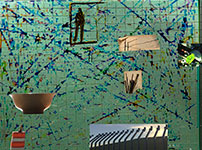 Information Encountering archival computer print (ed. 50), 12 x 16 in. or 24 x 32 in. Started collecting images of mine that I liked. As it progressed, a direction developed, and more images came in, which refined the idea, which changed some of the original images, which……..
10/15/2015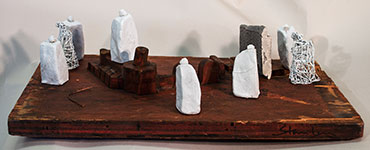 Viewpoints, aluminum, brass, clay, wood, plastic, 12 x 19 x 6 in. Playing with some clay figures made years ago, a scenario came to mind, incorporating a recent plastic wire figure and adding another, enacted on an old sand casting form, with a small aluminum sculpture I had done at Pratt. as a barrier Like setting a scene for a movie, many variations were "enacted" before the right one appeared. The scene is of meetings, lookings, questionings, thinking. The narrative is both linear and quantum, personal encounters and the flowing of time, as the composition suggests.
10/23/2015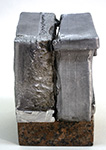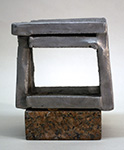 Opening, aluminum, 6 x 8 x 5 in.
While just trying out stuff with some cast aluminum, I settled on this as the best I could do. The more I look at it, however, the more quietly excited about it I become. While not stunningly beautiful, it is strongly elegant.
11/10/2015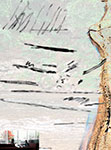 Conversations, archival computer print (ed. 50), 16 x 12 in. or 32 x 24 in. First inspired by the line the shore made, other elements fit in: people in conversation, a almost invisible background of a river (Heraclitus) and forest, with strokes at significant places in that landscape.
11/18/2015
Two paintings poised for finishing. One, Timeline (5/11/2015), has been on the easel for a long time, somewhat as I intended. Rather than letting it flow, I've been using it as a mirror for philosophy, such as "What is the basic nature of the mental light I perceive?" Went from the color of the blood coursing through my veins to a light glow in the yellow.oranges. But that kind of exercise does not appeal anymore, so I'm going to darken the querying figures in the lower left quadrant, paint out all but them and a hint of a room, touch up the light/shadow figures at the far right, and call it quits, unless something pops up as I finish it off.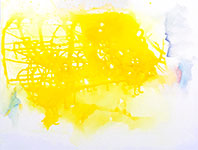 The other piece, It's Simple, is just that. Starting off with several things that interested me, a girl jumping over a creek, a vase edge in shadow, and a vase edge in the light of understanding, the field I planned on, a modulated wash, didn't work out since the canvas surface surprisingly resisted water. What was left instead of a wash were rivulets of color. This became the new focus, and several applications of rivulets later, I like the explosion of yellow from the area of the girl, whom I am not going to detail, to the physical perception and then the spiritual perception. I think it is finished. When I walk into the studio the next time, I will decide.
10/30/2015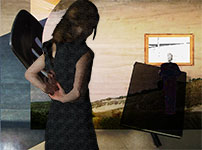 An Act of Contemplation, archival computer print (ed. 50), 12 x 16 in. or 24 x 32 in. Had been working with the table and chair, hill of the dead,woman looking, and beach landscape for quite a while; the piece was working. But when I saw the pic of the woman unzipping her dress, it became the clarifying element–of coming, going, promise, reality.
12/4/2015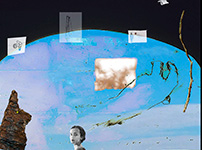 Beyond, archival computer print (ed. 50), 12 x 16 in. or 24 x 32 in. I like the way the space works, even extending out into the viewer's space via the girl. Her photo bubbled to the surface after I looked up at the sky and was moved by tree branches, then dug into my inspiration folder for things that caught the spirit I felt. Strange are the workings of the mind! Tress became less and less important as I worked on the piece. The girl looks over the viewer's shoulder, at some of the same things happening in the piece or some other things going on. Like many of my pieces for the last decade or so,there is no traditional focal point, but rather a Pollock-like environment coupled with a rhythmical progression and a few triangular associations. The five-pixel black on the right is also a key.
2016
1/4/2016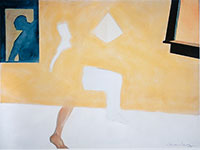 Attending, ink and pastel, 11.5 x 15.5 in. 1/4/2016 gift to a friend and critic. Attending is an interpretation, using computer print and pastels, of the painting Man Attending Now. My friend had helped me with critiquing and advice about this piece which was not accepted as a donation to the a museum, allthough they noted that they liked my work but thought this piece was not the example they wanted. Thinking that the piece WAS very much a good example of my work, I asked for objective feedback about my piece and a piece the museum had accepted, without identifying either. The returned critique helped me put things in perspective, mainly that my sense of form and essential content were not too subjective.
1/14/2016

Timeline, acrylic and collage, 36 x 48 in.. Finally brought this journey (5/11/2015, 6/15/2015 , 11/18/2015) to an end. The two shadowed figures were lessened. Yes, we try to communicate, but that element is always there, not a prominent aspect. The stage was made more hazy by using pastels instead of paint. For all the slowness of getting to the end, I don't think it was lack of inspiration, even though I was not liking the piece a lot. Now, it has grown on me. I may end up liking it a lot, if it is a good representation of now or if it leads to further works.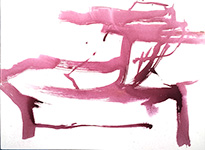 Started a new piece. Based on one of my first and most "pure" pieces, "Lent." At first I did not know where I was going with this, now I think it will be an underlying palimpsest, reminiscent of the randomness of life. What comes into focus in the foreground I don't yet know. Lent, 1963
1/18/2016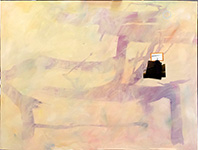 As the new piece developed, after the ground of life currents were laid in, I looked at some of my past work to see what caught my eye. I put in, via computer, the sketchbook, viewer, hill, and framed art, I feel it is about randomness and its intersection with choices in my life. Willl call it Chance and Done.
1/31/2016

One Things ed. 50, archival computer print, 16 x 12 in. or 32 x 24 in. Started out with fascination with the "1," a decaying address number. Worked at getting the mannekin properly lit, dark but seductive, the chair more clear, and the sculpture with the doorway and the man to float.
2/1/2016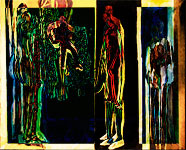 Exploring the River Styx, archival computer print (ed. 50),16 x 12 in. or 32 x 24 in.. Just noodling around in past works, made this hybrid of something from the old doorways period and the more recent random/order period. Will see if anything emerges from this or if it was a temporary fascination.
2/2/2016 After laying down the pure strokes, purple for the paths and the pain, I was rooting through my resources for inspiration for the next step in Chance and Done. Found a clear piece of plastic, sun-like to my mind. It's going in near the end of this timeline series piece, half in the material/random world, half in the wisdom of the mind.
3/11/2016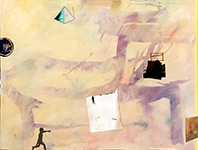 Chance and Done has continued. I enter from the left, mostly a blank slate. The animal in me, sometimes a black panther in other works, runs at the bottom, while a Pyramid above is the mental construction of the world I strove for as a young man. The figure, empty bucket and twig are a later realization. A figure looking at a landscape which partially coincides with the random events of the world reveals another aspect. Finally, the "fruits" of all this leave the time frame in the form of a painting of mine. I think the sketch book and hill that partially block the figure looking at the framed "landscape" are over stating. May have to go.
3/18/2016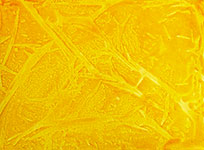 Starting a piece Universe, Flow, Particulars. Thinking over what I's been doing recently, I decided I liked the abstract expressionist flow I'd done occasionally. Then, thinking about what kind of truth/contrast, I envisioned a golden (light) grid peeking through. The running boy would be part of the work. Then, rather than painting a grid, I pictured a dynamic, flowing field of color that I could rub back to and expose, grid-like after I'd brushed in the follow up flow.
4/13/2016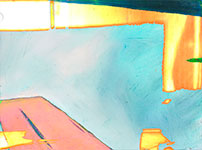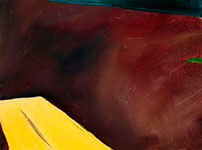 Working on Luminous, inspired by a glorious feeling I had ouside in the late afternoonlight.The start: four or five stages in: Getting much closer.
4/18/2016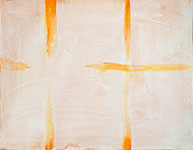 Started Sensing Yet Hidden. For both this one and Universe, Flow, Particulars (3/18/2016), the running child figure (as in 3/11/2016 Chance and Done) is the key, taking the place of the black panther or other animals that appeared in previous works. I see these pieces as part of the Timeline series, and the challenge of not knowing how the interplay between conceptualizing and gradual awareness of reality will play out is good.
5/5/2016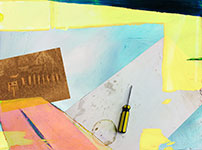 Luminous, archival computer print (ed. 50), 16 x 12 in. or 32 x 24 in. Failing to move in the direction I felt when I started (4/13/2016 ), a "glow," the bits I brought into the piece began to suggest another direction. Then, the screwdriver in the studio clicked, as in manipulating something and its ultimate unknown consequences. The 3000 year old paleo Nazca image of an animal sticking out its tongue was a perfect grounding. Trimming and adjusting values and colors finished the work. Little things, like making a blob more resemble a horizon, emphasizing a sun-like half circle, emphasizing a coffee cup stain to link up with the sun-like circle. I don't know if this piece has leapfrogged what I thought would be a Timeline Series or, as has happened before, is an eruption of a previous series. It still strikes me as strange. In time, in time.
6/13/2016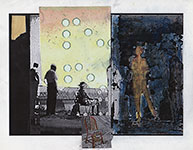 Portals Throughput, ink, collage, pastel on paper, 8.5 x 11 in. Came upon an old dot matrix, B&W print of Sunset Viscera as I was flipping through my inspiration resources. From there, this. The chair came first. The masking tape in the "infinity" section next. The figure of light emerges next, knowing that I was going to cut out the sky from another proof of Sunset Viscera and paste it in. This is still in the "Timeline" series. I emerge from the years of experiencing.
6/27/2016
Delivering art (Indiana Now 2016 — The Bicentennial at the Art Museum of Greater Lafayette), setting up an exhibit at the Ellen Firme Gallery (click HERE for CATALOG), sending out proposals, and stutter-stepping along with four paintings and two computer works. In the heart of nature's growing season, I have been producing little. Fortunately, I know this happens from time to time, a plateau just before the next ascension. There was quite a bit of knowledgable feedback at the opening of my exhibit. This is one way to test if my perceptions of what is good Formally and my thoughts and feelings in the art are true(ish) or off-course.
7/3/2016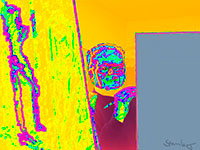 Colorful Life--Blue Man Group, inkjet on canvas, 36 x 48 in. Proposed for Blue Man Group contest, I resurrected "If I Were a Chicago Artist." That piece is very all-over neon, so I manipulated areas to make color intensity contrasts, brought out the figure more, and spent a lot of time on how the canvas should look, eventually making it a complementary blank.
Fit in with my entry statement:
"The colors of life flow through each of us, for each of us to use in our own creation."
7/9/2016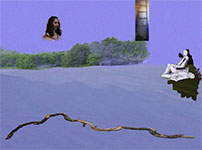 Some Elements, archival computer print,12 x 16 or 24 x 32 in.
Started with a branch I found on the beach. Twisted, some bark stripped off, burnt—had been through stuff! From the beginning, I pictured it at the bottom, with elements above relating to it. Working through ideas for these elements, I liked the ladder, with its background color transition. Made a new color for the ground and modulated it. Got Botticelli in, via an old pic I had taken of a young woman who looked Botticellish. Forget how the figures, a sketch of mine, and the landscape came it. Lots of minor tweaks to them both. Then, general cleaning up, burning and dodging, adjusting small areas of color—takes days.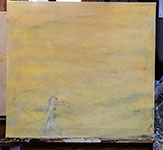 7/13/2016
Had started a third small piece, intending to have the running boy as an element, as well as "light" showing through in some grid or order under flowing strokes, somewhat like Flows (6/20/2008). Decided to work in oils—to make the studio smell good, and to push into new ways of conceiving flowing. Bases for three works are down, and a figure in the one I worked on today. That piece, Heraclitus Running, flopped however, as I was trying for some transparency and some saturation. Back at it next time.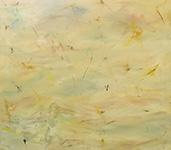 7/20/2016
Heraclitus Running getting better, added in some contrasting marks, mostly with palette knife on edge. Feel it getting closer, but still have to reconcile the chaotic with the flowing.
8/3/2016
The Eaten Apple's Core Is Missing, collage and pencil on 500lb Arches paper, 15 x 12 in.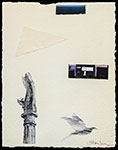 Had finished a painting, temporarily, and was looking for something to do. Picked some images from scraps pile, got good paper, and started collage. The first three were the log on the pedestal, the section of a proof of a print, and a horizon.
When I saw the apple core had already been scavenged from the print,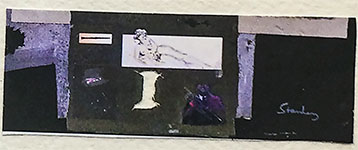 I knew I had a title and a statement. Later, the flying bird and the geometric shape/idea entered. Some concerns for the way the composition acted, but I think it takes the viewer out and then back in and perhaps to the empty apple core spot and some kind of "aha!"
8/5/2016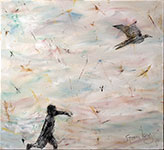 Finished Young Heraclitus Running, oil and charcoal on canvas, 24 x 24 in. Slow-developing, this was an inner dialog piece for me. Although the original idea (7/13, 7/20/2016) remained throughout, the figure and its relationship to the ground kept changing. Part of? (thus oil?), defined?—ending up as somewhat of a shadow (Plato), and separate (charcoal) from the ground—a person's consciousness which is never the same as the experience. The bird just popped into my head, another "experiencing" being separate from but part of the others. This was to be one of three small paintings in which I would go back to oils, to see if that medium might bring new ideas to the series. Outside of the brush and palette knife flicks, this did not work out too well, since oil stays blendable for a fairly long time, and the idea is the flowings of time/river are built up of many quanta and experiences, best done with quicker-drying acrylics. The nature of oils did not open up new ideas after all, as blended flowing is not where I am right now. I see the near-random jumble as specifics in a current. The flicks—maybe. Another level of randomness.
8/24/2016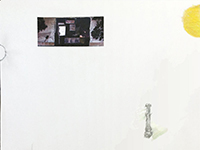 Thus Passes the World-Study, pencil and collage on paper 9 x 12 in. Driving to the studio, I saw a post. Flashed on the pedestal I've used in many pieces, and decided to start with that in a "Timeline" series work. Drew that pedestal, as a later-time realization about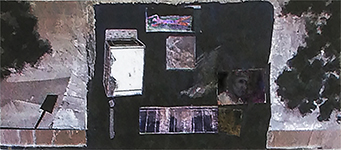 what belongs on a pedestal. Then wanted something glowing off and to the right edge, which, unusually, went from abstract to bounded. That illumination called for a blankish birth on the left. Thought I might just leave it at that, but an inspiration came to me, to include a section of an older painting (Abundance, 2003), also used in several prints (Yin Yang Shi), and it fell into place like it wanted to be there. In the painting to follow, I'll bring up some of the contrasts so that the head, the swimmer, and the "prison" of space are stronger. I also feel that changes, explorations, and revelations are going to start when I paint that area.
9/7/2016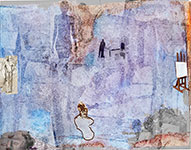 Journal, archival computer print, 12 x 16 or 24 x 32 in. Birth, ancient humanity at the same time, stains of base humanity, shadows of idealistic humanity, trying to, and coming to some understanding of how it all fits.
9/19/2016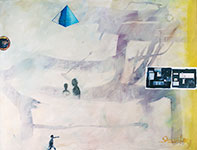 Finished Chance and Done (see 3/11/2016), acrylic, charcoal, and collage on canvas, 36x48 in. It took only six months to settle this work. Part of my "Timeline Series," about coming into existence and ceasing to exist, there are some new ideas that may lead to something.
10/2/2016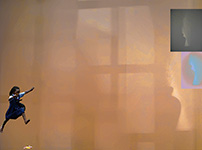 Traces of Time, archival computer print (ed. 50),12 x 16 in. or 24 x 32 in. The spirit of the girl, the mystery of objects, the feeling of light—I like these.
10/7/2016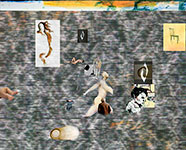 Cradle to Grave, archival computer print (ed. 50), 12 x 16 in. or 24 x 32 in. Started with shadow and coffee stain. A start, idealisms, animal nature, philosophical realizations amid the churning of life, eventual reconciliations of that which exists.
10/26/2016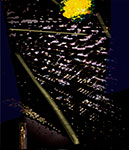 Sometimes This Living Is A Hard Thing To Do, archival computer print (ed. 50), 16 x 12 or 32 x 24 in.
11/13/2016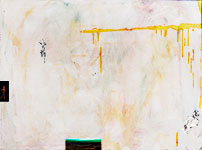 Affirmations In Time Study. I had started with a narrow shape and drips, breaking in from the right,a realization as well as affirmation. As I thought about it, the earth and its strata suggested a grounding in reality to counter the thoughts of understanding. Gradually added in other elements, via computer, until the idea worked.
11/15/2016
Still, I didn't feel right starting the ground of the actual paining. Then, I had the idea of a better way toexperience thechaos and randomness of life, a peeking through, in random lines, of the base chaos/order of the universe. So, created the base chaos order in mostly dark ebbings and flows on the canvas.
11/17/2016
Then, covered that and sgraffitoed back into it with the random lines.
11/21/2016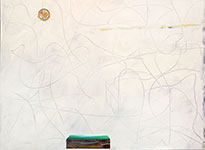 Added another light element, but this time decaying, in the upper left. The piece now has escaped the study, which seems too narrative, if not corny. Going to paint just one more thing in, the grounding to all the cosmology/philosophy: a bit of earth, life green and strata as time, which seemed right when I looked at the original study.
11/23/2016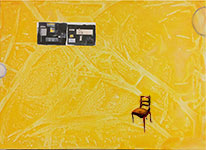 Been working, from time to time, on Universe, Flow, Particulars (3/18/2016)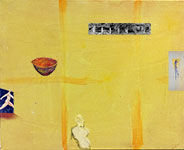 and Sensing Yet Hidden (4/18/2016). They likely sparked the light/yellow intrusion that started Affirmations In Time (11/13/2016), but that work is beating them to the finish line. "Finished" them as studies. Will see.
12/3/2016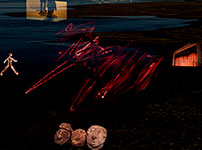 Finished Alterations, archival computer print (ed. 50), 12 x 16 or 24 x 32 in.
Ended up by removing the original inspiration, two rectangles that suggested polarities. The "birth" or "beginning" figure came from a painting from the 1970s, "Box." I liked the lively vagueness of it.
12/14/2016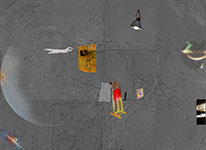 Finished Time Marks, archival computer print (ed. 50), 12 x 16 or 24 x 32 in. The basic this time was down to the atomic particle level. The hole at birth becomes eventual whole. Attempts at art are real, but supersedable, as the model moves away, the red reality of nature paralleled by the concept off to the right.
12/16/2016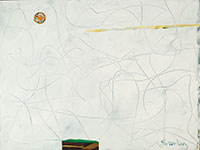 Finished Affirmations in Time, acrylic and collage, 36 x 48 in. (11/13. 11/17, 11/21) A bit of a tussle deciding how much surface quality to have in the strata/landscape. Could have put on a fifth layer, but that would not have changed the intent of the whole piece. Spiced up the illumination element upper right, cleaned up where it got too spicy, and think it finished. Not a wahoo! piece, but serenely satisfying.
12/21/2016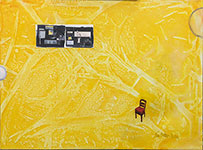 Finished Universe, Flow, Particulars, acrylic and collage on canvas, 20 x 24 in. How hard is is to paint a chair? Can be tough. This particular chair began as an accident, a slip of the brush as I was painting the generic chair I often use. This chair became older, with curvilinear back slats. As I painted that idea into the rest of the chair, the cushion became more plush. The red color I use often, as a symbol of blood, of life remained. The chair, used for contemplation, is about to receive a person, or a person has just left. This chair is older, more "regal," less active. I also left it more unfinished-looking because I did want the dynamic, loose brush strokes to give it a feeling of activity rather than making it a "realistic," "calm" item that would suggest that the painting was surreal. My paintings are far from Surrealism, more philosophical if anything, and this chair had to be the driving focus. (The painting is "Universe, Flow, Particulars," acrylic and collage on canvas, 20 x 24 in)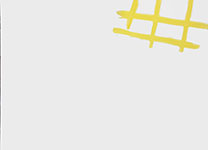 12/23/2016
Started Ingress. From the two smaller yellow/light pieces perhaps, the idea popped into my head: the "order" of the universe (light) entering.
12/26/2016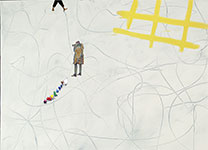 The computer is becoming more like a paintbrush or pencil, in that I use it to add something(s) in as a continuing study, go back to the painting where the actual painting of the add-in often inspires a further change, go back to the computer from a photo of the painting………